Thuy Duong remembers a man whom she met as a fellow of the Equity Initiative: "He wasalmost 90 when we met him at Harvard and he did a lot of great things in his life. When he met us, he said, I'm already the past so you are the future. Learning from the past is important but creating the future is more important. The man proceeded to tell his story, with complete acceptance that his time had already passed." Duong recalls, "The way that he looked at us with a lot of hope encouraged me and put pressure on me at the same time."
An accomplished woman, Duong has much to be proud of. But at 40, she finds herself at an introspective phase of her life. In keeping with the societal ideals that she held as she was growing up, she envisioned herself "retiring" at 40.
As Asian people, we spent most of our 40 years to meet our family's expectations and social norms. Until we get mature enough to free ourselves from the "default" life and create a new one and the tough questions come: Who am I? What makes me helpful/meaningful for the rest of my life ( it may last 60 years more? What does the future look like?
These are the kinds of questions that Duong asks other professionals as she helps them find more meaning in their work. As the founder and CEO of TalentPool, a consulting firm that provides executive education, and founder of the Women Leaders Network, a social enterprise that supports women leadership in Vietnam, Duong has guided many people as they sought to clarify their purpose and live a life they love. Interestingly, she is now pondering over her own purpose and impact, candidly chalking it up to a mid-life crisis. she found herself free from her own past but reluctant to choose what her future should be.
A Leader of Leaders
Duong grew up in Vietnam, with a father who was a policeman and a mother who came from a long line of teachers. She was expected to become a teacher herself—"to continue my family's way of helping people to grow "—but saw early on that a teaching career in Vietnam wasn't exactly lucrative. While her grandfather continued to toil as a teacher, her grandmother gave up her career in education to open a small shop, which enabled her to provide for the family. Duong thought that her grandmother's life was far more exciting and saw that being a small businesswoman could be a powerful thing.
She went on to become the top student at one of the most prestigious universities in Vietnam, despite having no real direction. "I just wanted to be rich like my grandmother who could afford a good life for her beloved ones" she says. After graduating, Duong worked for two years, then pursued her master's degree. She was eventually offered a job at the university. "Something inside me woke me up, that I can take this chance to continue the family way to educate people," she says.
But her teaching days brought back a distinct memory from her childhood: Her father had arrested someone who had become a robber despite having a good educational background. "[This memory] came back when I asked my students in the university what they wanted to do after they graduated. No one had an answer. Most of them thought they would follow the money," she says. She realized that it wasn't enough to simply teach students the tools of their trade. Youth need something else to reach their potential and be happy in life. So, she left her job and started her own business, searching for ways to contribute critical change in others' lives.
As a management consultant, Duong was able to have in-depth conversations with the top talent in Vietnam, learning how they developed their competencies, discovering what made them tick, digging deep into the motivators for success apart from money. She realized that she could use this information to help other people to become more successful.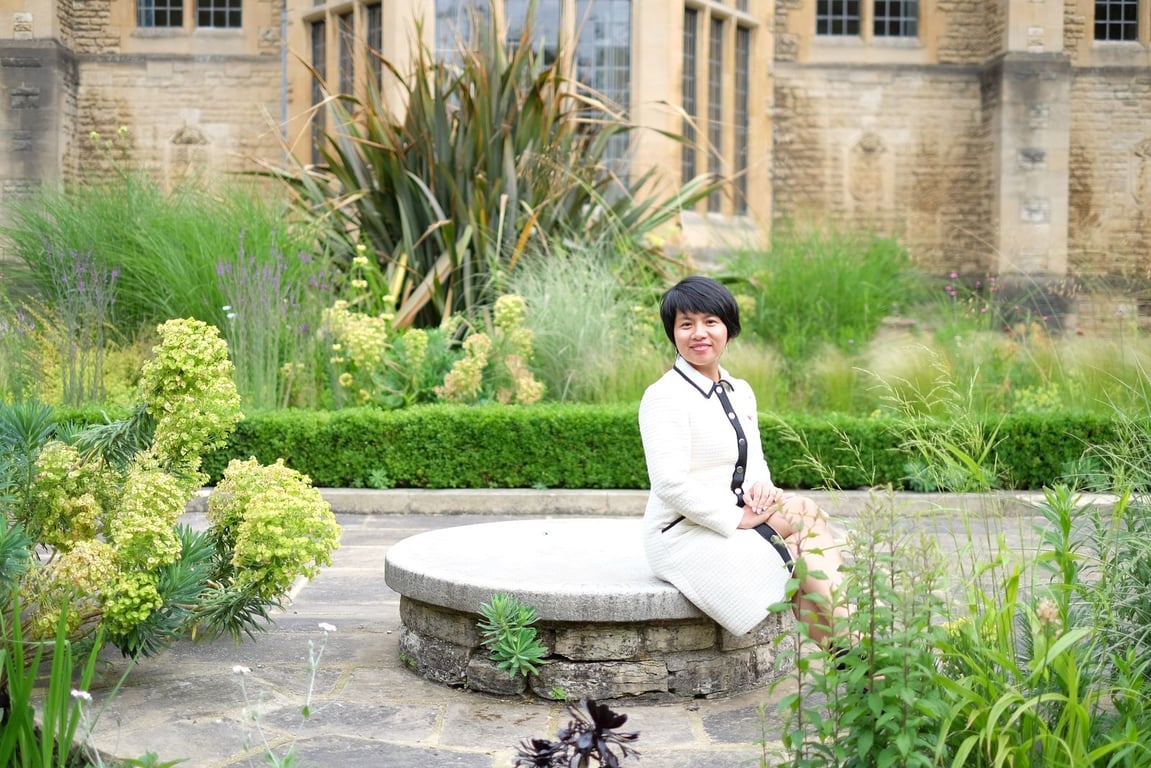 On top of being at the helm of TalentPool and the Women Leaders Network, Duong also became Vice President of the Hanoi Entrepreneur Women Association and even wrote a bestselling book entitled Ba Trieu's 21st Century Daughters. She also currently holds the role of Hanoi's People Councilor, which oversees public health issues such as youth personal growth, business community enhancement, and mental health.
Given her involvement in the healthcare space and an increased interest in equity, Duong joined the Equity Initiative in 2017. The program exposed her to inspiring people from around the world. "They come back to tell their story, to enable, to empower [us] to do these things that need to be done… They provide a lot of tools to facilitate our projects [if we want to do something]. And they give us the freedom to mature."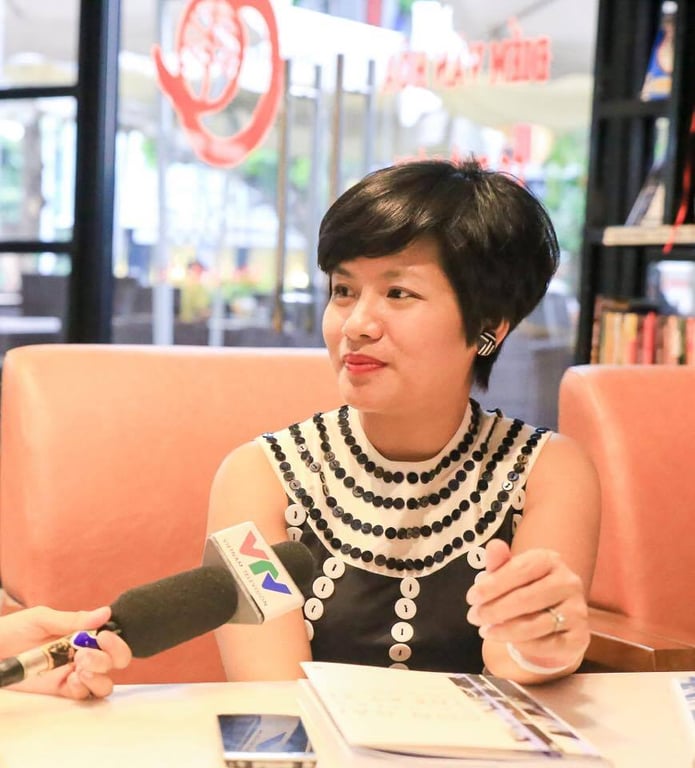 Looking back, Duong has realized that she hasn't had any real focus in the course of her life. The common thread is that her work has always been informed by her guiding principle: to learn, to love, and to serve. But over the last two years, she has grappled with a pervasive unhappiness over the thought that she isn't making much of a difference. She had been contemplating making big life changes, but has ultimately realized that it's more about a change in her mindset than in other aspects of her life.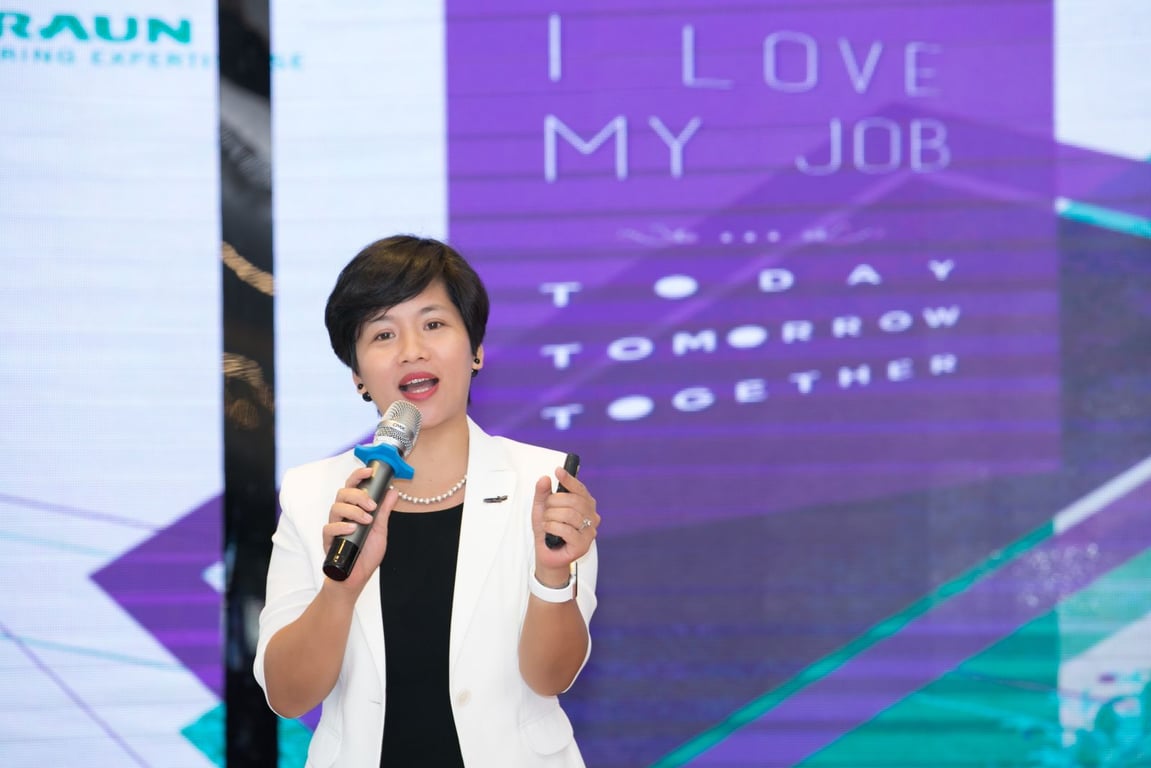 Ever Forward
Reflecting on where she currently is and whether she has taken up the torch that the old man from Harvard has passed on to her and her peers, Duong says, "You know, my country had an amazing leader, our Uncle Ho. But we also know that it is not easy to have him again even in some other form, so we need to carry his spirit in every single person in Vietnam—put his spirit to other people, into the next generation and keep that spirit." She continues, "Maybe I can report to my Uncle Ho that I tried to carry their spirit, their encouragement and multiply it, spreading it in all people that…I had the chance to speak to, and always to inspire people to be the owner of their life, even small kids. I execute it with my sons at home—I let them be free to fail and come back to be the owner of their life rather than follow me. Maybe that is the answer. I am not so sure."
Being unsure, being confused, having unanswered questions… even the most accomplished person goes through it all. But as Duong shows, it is entirely possible to keep forging ahead—to learn, to love, and to serve—even as you're in the process of self-actualization. Because who has all the answers anyway?
Postscript:
As we were publishing this book, Duong completed her term with the People's Council of Hanoi as a remarkable member who raised up the hope, nurtured trust and encouraged the contributions of her people.
She started her writing career as a full time job, searching for the successful stories and lessons from remarkable Vietnamese and conceptualized it into transferable, teachable and learnable things. Her dream is about making every professional worker in Vietnam to achieve wellbeing at work, well-paid and keep growing while doing a meaningful job. It took her 5 years to carve out this vision, and she is on her way to achieving it.